Acorde takes anonymity of our surveys very seriously. Responses you give to questions in your feeback survey will not be shared in a way that can be linked back to you
How do my answers appear to my employer?
Your employer will see only aggregated results presented in an analysis report at the end of each survey. For example, your results may appear on a trend graph of how happy all employees are over time like this: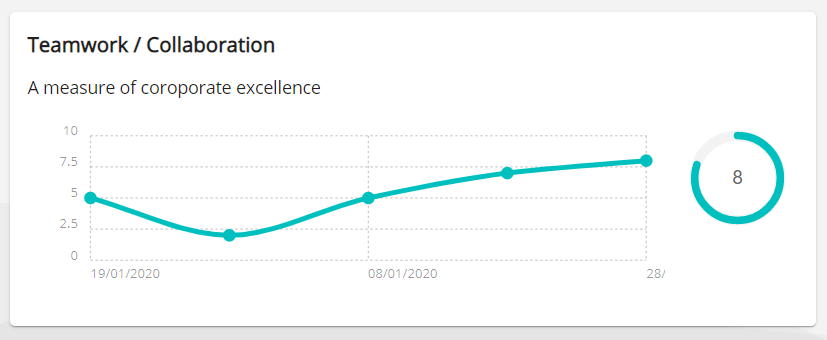 Neither your manager or your co-workers will be able to see the specific answer you gave to given question.
When is my employer notified about my results?
In order to protect your anonymity, the exact time you fill in your survey is also not shown to your employer as it could be used to identify you. This means you are free to complete your feedback survey at any point after receiving your invitation by email until the survey completion period has elapsed (usually 24 hours unless specified otherwise by your organisation).
At the end of the survey completion period, all results will be analysed and processed together, discarding any time-specific data.
How can you send me my survey if I am anonymous?
We send surveys out to all users added to the platform by your employer. Each user (you) is assigned a random number for the purposes of completing the survey and the link between a user (you) and the results you give is never exposed. This means it is impossible for your employer to link a set of answers back to an individual employee.
Your employer is goverened by a set of terms and conditions that set out how they enter, use and maintain your personal information on the Acorde platform. To learn more about privacy on Acorde please see our privacy policy